8/1 Jason Graham 1-4pm
8/6 Go Gadget Go 6-9pm
8/7 Early August 2-5pm Hugh Mcqueen Band 6-9pm
8/8 Sean Daley 1-4pm
8/13 The Jazz Depot 6-9pm
8/14 Mooncow 2-5pm Joppa Flatts 6-9pm
8/15 HHF CAR SHOW!
- Big Dave and the Captain 10-1pm
- Drive South 1-4pm
8/19 HHF Movie Night- Bar/Restaurant @5:30
Movie @ 8:30pm
8/20 The Flat Five 6-9pm
8/21 Quincy Lord 2-5pm Soulstice 6-9pm
8/22 Dave Harrington 1-4pm
8/27 Aftermath 6-9pm
8/28 Scott Babineau 2-5pm Mill Town Rounders 6-9pm
8/29 Andy Fitchel 1-4pm
9/3 Wheelhouse 5-8pm
9/4 Scott Babineau 1-4pm Petty Larceny 5-8pm
9/5 Lizzy Marquis 1-4pm Sean Daley and the Hooligans 5-8pm
9/6 Evan Foisy 1-4pm
9/10 Max Recoil 5-8pm
9/11 Cory Bazillion 1-4pm New Pond Fondle 5-8pm
9/12 Marquis Koivu Duo 1-4pm
9/17 The Randy McGravey Band 5-8pm
9/18 HHF Harvest Jam
- The Maniac Loves You 12-3pm
(Tickets required after 3pm)
- Sobernaught 3-6pm
- Town Meeting 6:30-9:30pm
9/19 The Blue Collar Ramblers 1-4pm
9/23 HHF Movie Night- Bar/Restaurant open @ 4:30
Movie @7:30
9/24 A Phine Connection 5-8pm
9/25 Booty and the Jett 1-4pm Samantha Rae Whiskey 6 5-8pm
9/26 Bruce Andrews and the No Street Band 1-4pm
Are you a musician? Want to play here at the farm?
September Entertainment...
340 Marshall Rd. Fitchburg, MA 01420
Call Us: 978-696-3130

340 Marshall Rd. Fitchburg, MA 01420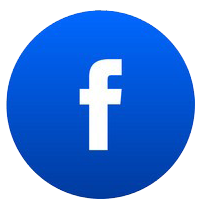 Ice Cream/Store/PYO: Monday- Closed
Tue-Thur- 9am-5pm
Fri & Sat 9am-10pm
Sun- 9am-5pm
Bar/Restaurant: Fri- 4pm-10pm
Sat- 12pm-10pm
Sun- 12pm-4pm