Frequently asked questions...
Here are some answers to questions we find customers commonly have before visiting the farm!
Do I need reservations for the restaurant/live entertainment?
​- We are not currently taking reservations for tables on our lawn area, we do have over 100 tables, however we recommend arriving prior to 6pm if you are coming with a larger group and looking for tables in the same area.
PLEASE DO NOT MOVE PICNIC TABLES.
Can I bring my own chairs or blanket?
- Absolutely! We have plenty of lawn space that is not occupied by picnic tables!
Is there a cost to attend the live music events?
- All weekends at the farm are free of charge. *Unless otherwise noted!*
Can my canine companion accompany me to the farm?
- We are dog friendly on our lawn and outdoor area! We do however ask that you please keep dogs on leash and cleaned up after. Per board of health regulations service animals only are allowed in the retail store area.
Can I bring a cake or cupcakes to celebrate a birthday?
- We love birthdays and that you want to celebrate yours with us! You are definitely allowed to bring baked goods, we just ask that you please do not bring ice cream of any kind since we sell ice cream in our retail area.
Can I use the farm as a backdrop for my professional photography?
- Check out our
Can I host my wedding/event at the farm?
- At this time we are not currently hosting weddings, we are however open to independent functions on a case by case basis. For more information feel free to contact shannon@hollishillsfarm.com
How can I book my band to play at the farm?
- For music booking inquiries feel free to email Briana at music@hollishillsfarm.com
If you have a more specific question or didn't see the answer to your question on this list feel free to call 978-696-3130 during business hours or
340 Marshall Rd. Fitchburg, MA 01420
Call Us: 978-696-3130

340 Marshall Rd. Fitchburg, MA 01420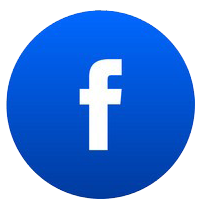 Thank you for the Season!
Closed for the season!