- Tables and picnic areas are first come first serve. PLEASE DO NOT MOVE PICNIC TABLES.
- We ask that you please clean up picnic tables after finished with your meal, drinks, and ice cream. There are trash and recycling barrels located in multiple places on the lawn and deck. Trays can we returned to the left of the bar.
- Outhouses and indoor restrooms (located upstairs inside retail store) are available along with hand washing and hand sanitizing stations.
- In the case of inclement weather please do not congregate under the car port unless already seated there. In the event of severe inclement weather your food will be packaged to go. Please designate a pick up person to recieve food in store.
- Please be conscious of the comfort levels of others while standing in order lines and other common areas (while feeding animals, restroom lines, etc.)
(Please only feed our adorable animals friends grain from the feeders. Other items can upset their bellies!)
Food Ordering:
- Please utilize the QR Code, found on your table, for access to our menu, paper menus are available at the bar upon request.
- After placing your order you will receive a beeper to notify you when your food is ready for pick up.
- Your may now open a tab for food, drinks, ice cream, etc. The bartender will hold your card until you are ready to cash out. Please provide the bartender or cashier with your last name prior to ordering for the smoothest possible transaction.
(Please note: 20% gratuity will be charged to any tab left open at the close of the night)
340 Marshall Rd. Fitchburg, MA 01420
Call Us: 978-696-3130

340 Marshall Rd. Fitchburg, MA 01420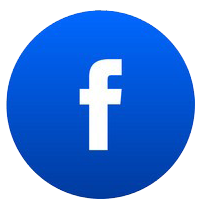 Ice Cream/Store/PYO: Monday- Closed
Tue-Thur- 9am-5pm
Fri & Sat 9am-9pm
Sun- 9am-5pm
Bar/Restaurant: Fri- 4pm-9pm
Sat- 12pm-9pm
Sun- 12pm-5pm