During September and October come and enjoy traditional fall activities such as apple picking, pumpkin picking, hay rides, live music, apple cider, caramel apples, and cider donuts.
Paula Reds - Late August
One of our earliest varieties to be harvested and the first taste of fall for many apple lovers, Paula Reds offer a tart and juicy profile with crisp white flesh. They are excellent for eating or making an applesauce that requires little to no sugar!
Marshall Macintosh - First half of September
It doesn't get much more unique and picturesque New England-Fall than our Marshall McIntosh apples. With their sweet profile coupled with a tart tang, Marshall Macs are perfect for eating, applesauce, salads, and pies!
Ultima Gala - First half of September
Ultima Gala apples boast a bright red color with the classic sweet gala taste. They are excellent for eating or using to make applesauce!
Honeycrisp - Mid September
Staying true to its name, Honeycrisp apples combine the sweetness of honey (with a touch of tart) with an amazing crisp. These juicy apples have a complex sweet-tart flavor that may even appeal to your sweet tooth and encourage a healthy snack!
Cortland - Second half of September
Sweet with a hint of tartness, Cortland apples are known for their tender snow-white flesh. These apples are excellent for eating, applesauce, baking, and freezing. Hint: Use Cortland apples when creating fruit plates and displays, they turn brown more slowly than other varieties!
Ambrosia - Second half of September
Ambrosia apples offer a very sweet flavor making them great for eating and cooking. This variety is also a great choice to buy in bulk as they store well and are slow to brown once cut up!
Macouns - Second half of September
Macoun apples offer an extra-sweet taste and aromatic profile, making them excellent for eating and applesauce. Pair them with your favorite cheese for a delicious fall dessert!
Red Delicious - First half of October
Red Delicious apples are mild and sweet in taste with a crisp yellow flesh, these apples store well for longer periods of time.
Mustu - First half of October
Mutsu apples are crisp and juicy, offering a sweet-tart flavor with just a hint of spice. Store them cold to bring out their sweetness even more!
Yellow Delicious - Second half of October
Yellow Delicious apples offer a mild, sweet taste and crisp yellow flesh. Use Yellow Delicious in pies to reduce the amount of added sugar needed!
Evercrisp - Second half of October
Evercrisp are a cross between a Fuji and Honeycrisp, lending them the sweet taste of a Fuji with the crisp bite of a Honeycrisp. As a cross between two favorite varieties these apples are great for snacking!
340 Marshall Rd. Fitchburg, MA 01420
Call Us: 978-696-3130

340 Marshall Rd. Fitchburg, MA 01420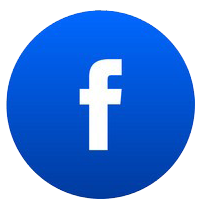 Thank you for the Season!
Closed for the season!