Hollis Hills Farm is pleased to announce that we now offer our beautiful farm space for events!Be it a small birthday gathering, graduation party, bridal shower or a large wedding, we have the space you are dreaming about.

Read more...
Events / Functions at the Farm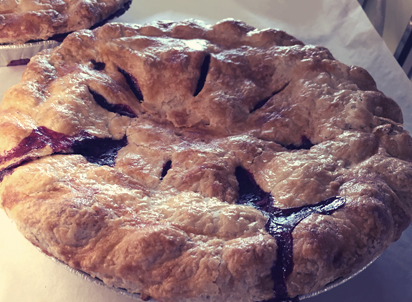 Maple season will open on February 25th and 26th as we kick off breakfast.
Breakfast will be available from 8-12pm. All maple house tours are included with the purchase of breakfast.
We will also offer an extended tour session this season from 12-3pm Saturdays and Sundays. The price per person is $2.00. This includes a sample as well!
Contact the store for larger groups please.
Breakfast is Back!
Maple season is here again and we will be opening the sugar house on February 25th and 26th as well as beginning our famous farm to table breakfast from 8-12pm. We will run breakfast on Saturday and Sundays until Mother's Day. We offer all of our own products including our eggs, maple sausage and bacon, our fantastic homemade pancakes, maple syrup, toppings and our savory sausage gravy and biscuits. Please join us! Adults $12 and children 2-10 years old are $8. No plate sharing please.This includes a tour in our sugar house of the collection and boiling process to make our maple syrup and a taste of the end product!
Breakfast is on a first come, first serve basis. Our tours run every half hour, on the half hour and are also first come, first serve. We also offer and extended tour schedule. Please visit the sugar house page for more information.
Hollis Hills Farm is pleased to announce that we now offer beautiful locations for events here at the farm!
Be it a small birthday gathering, graduation party, Bridal shower or a wedding, we have the space you are dreaming about.

Set to the background of our gorgeous rolling hills, we have three spaces.
We have "the loft" in our antique barn, our "canopied deck" overlooking the entire farm or our
tented venue spot amongst the tree line and apple orchards.

Weddings at Hollis Hills Farm are unlike any other. We offer the most customized weddings
you can imagine; ceremonies are held in two spots with a one of a kind circular set up. Hay rides are offered as a means of transportation or simply for fun if you like. There is no season more beautiful that the other here at the farm. You may capture spring and the apple trees in bloom, summer and the lush greenery during strawberry season as far as the eye can see, fall and apple season or the beauty of a hidden gem blanketed in white during winter.

Please contact our event planner if you are interested in information about hosting any events at events@HollisHillsFarm.com
Hollis Hills Farm
340 Marshall Road
Fitchburg, MA 01420
978-696-3130